At GDC (Game Developer Conference) 2017 held in San Francisco,
Miraisens showcased the latest VR controller equipped with 3DHaptics VR "Hybrid" Technology.
"Hybrid" is our proprietary latest technology (Patented) which realizes more realistic Haptics feedback by appropriately combining actuators of two different characteristics.

These two types of actuators, just like a speaker component which has woofer and tweeter, express a wide range of Haptics feedback. Furthermore, by applying our own "Floating Mount Technology (patent pending), 3DHaptics Technology can be installed in various devices including VR/Game controllers.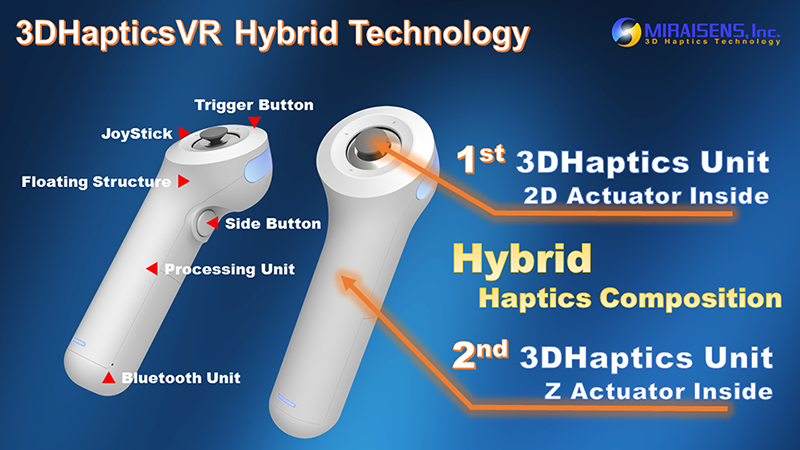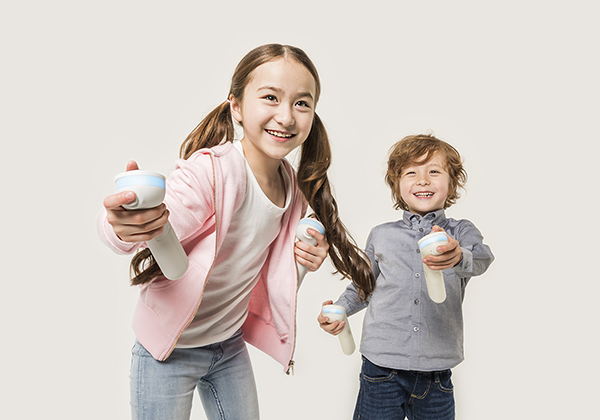 At the GDC 2017 booth, we prepare a VR application experience space combined with our latest VR controller and each company's VR · HMD, and you can "experience" a whole new Haptic feedback generated by 3DHaptics VR Hybrid Technology.

Please come and visit GDC2017 Expo booth # 302 !

3DHaptics VR Hybrid Technology is developed based on 24 patents (world-wide) owned by Miraisens. "Haptics feedback technique using arbitrary waveforms other than pure tone waveform" is developed based on our basic patents.

*Prototypes of the product will be displayed at GDC.
Please feel free to contact us form below.
Later, we will contact you from the person in charge.